Recruiting Insider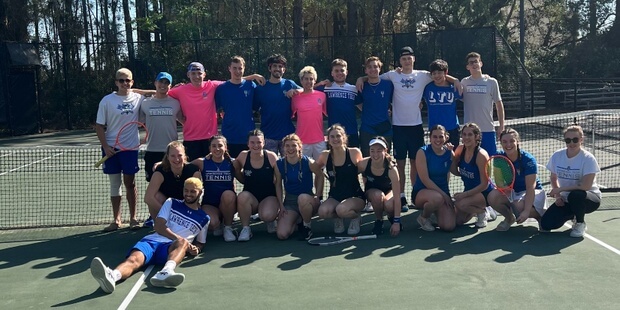 Getting more insight into how college coaches recruit can make the process less intimidating for prospects. Our "Recruiting Insider" series features coaches from across the nation providing their recruiting methods. Today, we hear from Lawrence Technological University's Griffin Mertz. Story
Connect with Lotto Elite on Instagram and Facebook.
New Today: Boys' TennisRPI Lists
Head Graphene 360+ Radical Pro 2021 Tennis Racquet Review (new mold, new weight, thinner beam)
To purchase this product or for a much more detailed written review,
Click Here!
Philipp Kohlschreiber joins as a Mizuno athlete
We're proud to announce that a new Mizuno athlete will start #neverstoppushing with us from now on: Philipp Kohlschreiber
Get an overview of why TennisRecruiting.net is the premier site for junior tennis.
Help build our following.
Follow us on Facebook
| | |
| --- | --- |
| Photo galleries are proudly presented by College Tennis Experience Showcase Camps. | |
adidas adiplayer is the proud sponsor of the National Showcase Series, a set of USTA-sanctioned tournaments open to players from all sections. Compete against players outside of your district or section - and earn credit towards your Tennis Recruiting ranking.
Date
Tournament
Events
4/01
L6 City of Plantation Diadem Chmps
Plantation, FL
BG12-18
4/01
L5 Open Scottsdale Shootout
Scottsdale, AZ
BG12-18
4/15
L3 Open Las Vegas
Las Vegas, NV
BG12-18
4/22
L5 Open Five Seasons
Cincinnati, OH
B12
4/29
L4 Open ITA Easter Circuit
Las Vegas, NV
BG12-18
5/06
L3 Open PIM Open
Boca Raton, FL
BG14
5/20
L2 Rome
Rome, GA
BG16-18
Click here for the complete
Series Schedule
The Tennis Recruiting Network is proud to present exclusive college content covering men's and women's college tennis programs from around the country.
Smith Stearns Tennis Academy is proud to present the College Commitment Lists. Check out the latest commitments here - and the full listings below.
Full Listings: Boys' Commits & Girls' Commits
Smith Stearns Tennis Academy
- training young players with a true passion for tennis since 2002.
| | |
| --- | --- |
| For all things college tennis, check out College Tennis Today - with coverage, insight, and analysis of the game. | |
The lifeblood of Tennis Recruiting is its rankings - and our team has been ranking tennis players for more than two decades. Learn about tennis rankings in general - as well as our best-of-breed ranking system.
Recent Tournament Forecasts
Click here for the complete list of all of our
Tournament Forecasts
.