September Hot 100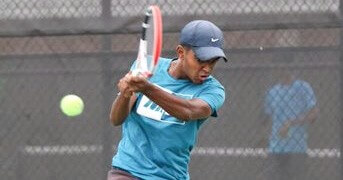 It's time to unveil the September 2021 edition of the Hot 100. The Lotto Hot 100 features 100 boys and 100 girls who have been playing outstanding tennis. These players have substantially improved their rankings over the past month. Story
Connect with Lotto Elite on Instagram and Facebook.
Last Event:
Aug 2021
USTA Nationals
Up Next:
December 28, 2021:
USTA Winter Nationals
| Date | Host City | Events |
| --- | --- | --- |
| 12/28 | Orlando, FL | BG16-18 |
| 12/28 | Tucson, AZ | BG12-14 |
Help build our following.
Follow us on Facebook
Faces in the top one-hundred:
Head Graphene 360+ Radical MP Tennis Racquet Review (2021)
To purchase this product or for a much more detailed written review,
Click Here!
Want to know what the experts think? Roundtable Articles features comments from top coaches and recent graduates on various college tennis and recruiting topics.
| | | |
| --- | --- | --- |
| TennisRecruiting.net is your online home for the Countdown to Signing Day and Signing Week coverage. Check out all the great features we brought you this past season - as we march forward to next season... | | |
YONEX USA is the proud sponsor of
Where Are They Now?
- a series that catches up with former junior and college tennis players. Find out how people are continuing with their tennis - and how they are applying their college degrees.
Lotto Mirage 100
Check out the Lotto Mirage 100 ...
Each month, Colette Lewis notes top performances in junior and college tennis with her Aces column - brought to you by Dunlop.
Get an overview of why TennisRecruiting.net is the premier site for junior tennis.
Talk Tennis provides lively forums for the discussion of junior and college tennis. Here are the latest topics from the message boards.
The
Universal Tennis Rating
system provides tennis players across all ages, genders, and nationalities with a common framework for evaluating their levels of play.
adidas adiplayer is the proud sponsor of the National Showcase Series, a set of USTA-sanctioned tournaments open to players from all sections. Compete against players outside of your district or section - and earn credit towards your Tennis Recruiting ranking.
Date
Tournament
Events
10/02
Level 5 Open - Phoenix Jr. Challenger
Phoenix, AZ
BG18-12
11/13
Level 5 Open - TC of Albuquerque Open
Albuquerque, NM
BG18-12
11/19
Level 5 Open - Western States Open
Tucson, AZ
BG18-12
12/04
Level 5 Open - SW Masters
Santa Fe, NM
BG41-12
12/04
Level 5 Open - SW Masters
Albuquerque, NM
BG18-16
12/18
Level 5 Open - Sun Bowl
El Paso, TX
BG18-12
12/27
Level 6 Harrison Chili Bowl
Marietta, GA
BG18-12
Click here for the complete
Series Schedule
RIA Eyewear is proud to present exclusive college content - covering men's and women's college tennis programs of all sizes from around the country.
Smith Stearns Tennis Academy is proud to present the College Commitment Lists. Check out the latest commitments here - and the full listings below.
Full Listings: Boys' Commits & Girls' Commits
Smith Stearns Tennis Academy
- training young players with a true passion for tennis since 2002.
| | |
| --- | --- |
| For all things college tennis, check out College Tennis Today - with coverage, insight, and analysis of the game. | |
The USTA's Tennis On Campus program is designed to provide college students with opportunities for team camaraderie, social networking, and rivaled competition through tennis without the rigors of a varsity program.
| | | |
| --- | --- | --- |
| Last month, the USTA awarded gold balls to the winners of the 2021 USTA National Championships. Take a look at these great events. | | |