Welcome to the Thursday, August 21st edition of the Tennis Recruiting Network. Today we feature the top boys from the TennisRPI lists updated earlier today.

Recruiting List Update
New Boys' TennisRPI Lists Available Now!
calculated 21 August 2014
Congratulations to the leaders in this weeks rankings:

Other Lists: Rising Freshmen, Rising 8th Graders, Rising 7th Graders
Don't see your picture? Registered users can upload profile pictures for inclusion in future updates.
Commitment Announcement
Hampton Heads South to Sun Devil Territory
by Clair Maciel, 20 August 2014

As one can imagine, growing up as a tennis player in the Northwest can limit your options for playing outdoors. Which is partly why Washington's top-ranked junior, Samantha Hampton, has decided to head south for the next four years. The Blue Chip senior from Vancouver, Wash., announced she will head to sunny Tempe to join the Arizona State University women's tennis team as a freshman next fall.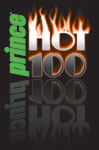 Who's Hot?
Prince Hot 100 List - August '14
by Amelia Thomas, 19 August 2014

Today we announce the August edition of the Prince Hot 100. The Prince Hot 100 features 100 boys and 100 girls who have been playing outstanding tennis. These players have substantially improved their rankings over the past month.
Commitment Announcement
Kyle Mautner to Penn
by Peter Green, 18 August 2014

As a teenager, Kyle Mautner's goals have always been to get as many training hours on the court as possible while still getting good grades in school. Now a 5-Star senior, Mautner's focus on tennis and school is paying off - as he looks forward to Ivy League education while playing tennis at the University of Pennsylvania.
Championship Week
Images from the Boys' 18s and 16s Nationals
by Bill Kallenberg, 17 August 2014

One last bonus prize in our coverage of Championship Week - a photo gallery featuring images of the USTA Boys' 18 and 16 Nationals from Kalamazoo, Michigan. Tennis photographer Bill Kallenberg from Captured In Action was onhand to capture the event...
Championship Week
Rubin Collects Two Titles, Two Wild Cards
by Colette Lewis, 15 August 2014

Noah Rubin's summer went from great to extraordinary in the just over a month. In July, the 18-year-old New Yorker won the Wimbledon boys title as an unseeded qualifier. Last week he trumped that with two titles at Kalamazoo, defeating defending champion Collin Altamirano 6-4, 6-4, 6-3 in the singles final, after joining with Stefan Kozlov to take the doubles championships, and in the process earning two US Open main draw wild cards.
Championship Week
CiCi Bellis Defeats Black to Claim 18s
by Rhiannon Potkey, 15 August 2014

Before even stepping onto the court at the USTA Girls' 18s National Championships, CiCi Bellis had her trip booked to the U.S. Open. But Bellis wanted an upgrade in her playing status in New York. Instead of just playing against the juniors, the 15-year-old from Atherton, Calif., wanted a shot at the professionals. Bellis earned that chance by capturing the hardcourt title at the Barnes Tennis Center in San Diego.