Notes
The table above lists all recruits as of May 24, 2021. In addition to the Star Rating, we display the highest TRN, UTR, ITF junior, and WTT rankings for each player since January 1, 2020, and for international players we display the TRN ranking they would hold if eligible.
Also Receiving Consideration
We reviewed the resumes for more than 50 teams for these rankings. Teams that received strong consideration and almost made our list are (alphabetically) as follows: Eastern Michigan, Memphis, Tufts, Tulane, Tulsa, Western Carolina
Soaring Owls
One of the best under-the-radar stories in college tennis is Head Coach Elizabeth Schmidt and her Rice Owls women's tennis program. Prior to Schmidt's arrival in 2008-9, the Owls had made 4 total NCAA Tournament appearances. Fast forward to May 2021 and we see a Rice team that has just completed the 2020-21 season with a final Oracle/ITA ranking of No. 40 as well as a 9th straight year in the Big Dance.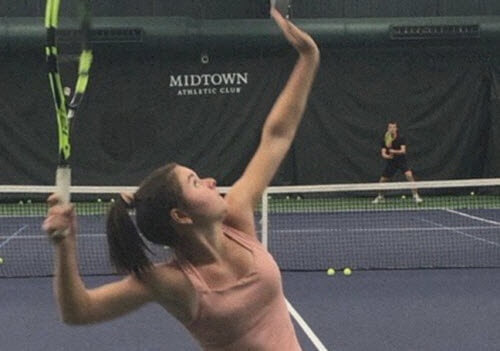 The Owls have an incoming recruiting class that should help them continue to take steps forward as a program. TRN is excited to name Rice as the No. 1 Mid-Major Recruiting Class for 2021. This the eighth time the Owls have secured a ranked recruiting class, and the second time they have been tabbed the No. 1 mid-major class (2016).
The Rice recruiting class consists of two women - the top-ranked senior from Illinois and a Fed Cup player from Estonia. Allison Zipoli (Winnetka, Ill.) is a 5-Star recruit with career USTA Level 3 singles and doubles titles who has competed mainly in UTR prize money tournaments this past year. She will be joined by Saara Orav of Vijandi, Estonia, who has career highs of 248 (ITF junior ranking) and 11.24 (UTR rating). This pair should help backfill a lineup in Houston that loses 3 of its Top 6 singles players.
Schmidt is understandably excited about her newcomers.
"We are really looking forward to our 2021 recruiting class getting to campus in August," she said. "[Zipoli and Orav] are tremendous players and students with high character who will fit in well with the culture of our team."
Give Me Five
At No. 2 in our rankings is Florida International University, who defeated Rice 4-2 in the Conference USA Tournament semifinals.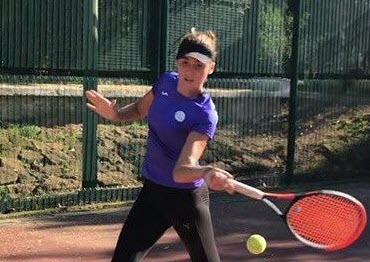 The FIU Panther class is headlined by a pair of ITF Top 100 recruits: French native Ines Bekrar and Yasmine Kabbaj of Morocco. The pair competed for Algeria and Morocco, respectively, in 2019 Junior Fed Cup action - and both have ITF titles to their names. They will be joined by local product and 4-Star senior Cecilia Alcobe-Garibay who reached the Round of 32 of December's ITF Orange Bowl.
Checking in at No. 3 in our rankings is the Pepperdine Waves. Their lone recruit, Savannah Broadus (Carrolton, Texas), has a career-high UTR of 11.17 - one of the highest among college-bound players.
The UC Santa Barbara Gouchos and Florida Atlantic Owls round out our Top 5 at No. 4 and 5, respectively.
Power Conference
The 25 recruiting classes on our list come from 13 different conferences, but one conference stands out above all others: Conference USA. A whopping 7 classes on our list hail from Conference USA - four more than any other conference. Top 5 programs Rice (No. 1), Florida International (2), and Florida Atlantic (5) are joined in the Top 10 by the Old Dominion Monarchs (8) who won their first-ever conference title in 2021. Other C-USA teams in the rankings are the North Texas Mean Green (14), UAB Blazers (18), and Charlotte 49ers.
The only other conference with more than two ranked classes is the Patriot League with 3 classes on our list.
Drop Shots
Scattershooting through the rankings:
Sea to Shining Sea - 15 states are represented in the rankings; Virginia and California lead the way with 4 ranked classes apiece.
Why, Hello! - 15 of the programs in this year's recruiting class rankings did not appear in 2020.
First Time - Three schools are in our recruiting class rankings for the first time in school history: the Northwestern State Demons (No. 9), Belmont Bruins (17), and VCU Rams (25).
Streaking - This is the eighth straight appearance for Florida International (2) in our mid-major class rankings. The next longest streak is four.
Welcome Back - UAB (18) is back in the mid-major rankings for the first time since 2013.
Best Ever - In addition to our three newcomers who have never before appeared on our list, three programs are posting the best rankings in school history: Florida Atlantic (5), Liberty (11), and Chicago (15).
I Know You - Boston University (No. 13) is making its 12th appearance in our mid-major rankings - two more than any other program.
Coming Next Week … D-III Rankings
Next week, TRN will wrap up its recruiting class rankings with a look at the Top 25 NCAA Division III recruiting classes. Look for the men's list on Monday - and the women next Friday.
Leave a Comment
More Recruiting Class Rankings
25-Jun-2021
2021 Top NCAA D-III Women's Classes
The Tennis Recruiting Network and Mizuno wrap up their recruiting class ranking series with a look at the mid-majors. Today we present the Top 25 NCAA D-III Women's Recruiting Class Rankings for the Class of 2021
21-Jun-2021
2021 Top NCAA D-III Men's Classes
TRN continues its recruiting class ranking series this week with a look at Division III. Today we present the Top 25 NCAA D-III Men's Recruiting Class Rankings for the Class of 2021.
14-Jun-2021
2021 Top Mid-Major Men's Classes
The Tennis Recruiting Network continue its recruiting class ranking series this week with a look at the mid-majors. Today we present the Top 25 Men's Mid-Major Recruiting Class Rankings for the Class of 2021.