Special from
Zoo Tennis
The question "Are you sure?" is heard often in junior tennis competition when an opponent makes a close line call. But at this year's US Open Junior Championships, that inquiry never arose, even between players and umpires, with all line calls made by the computer-based Live Electronic Line Calling system.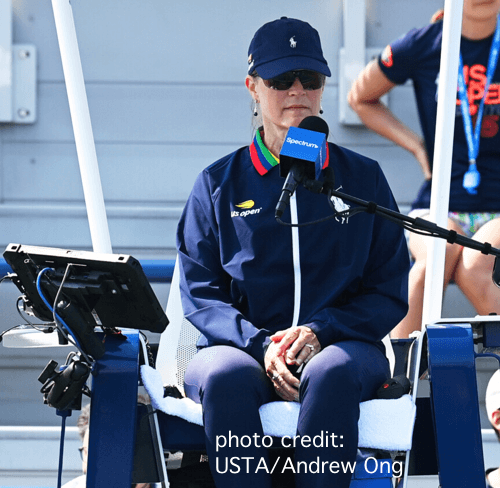 Chair Umpires No Longer Rule on Line Calls at US Open
© Andrew Ong/USTA
In most junior tournaments, calls are made by the players, although occasionally a chair umpire fills that role in the latter stages of International Tennis Federation tournaments. In college or USTA matches, a chair umpire monitors players' calls, overruling only clear mistakes.
Any disputes that arise in those instances are rendered moot with Live ELC, which was used for every junior, wheelchair and pro match this year at the USTA Billie Jean King National Tennis Center.
Implemented at the 2020 US Open in conjunction with other Covid-19 mitigating efforts, the system was extended to the Junior Championships this year, after the pandemic caused cancellation of the 2020 US Open Junior Championships.