Special from
Zoo Tennis
After winning his first Challenger title in three years earlier this month in Orlando, former Georgia Tech All-American Chris Eubanks could have been tempted to take a few days off before beginning preparations for the summer hard court season in the United States.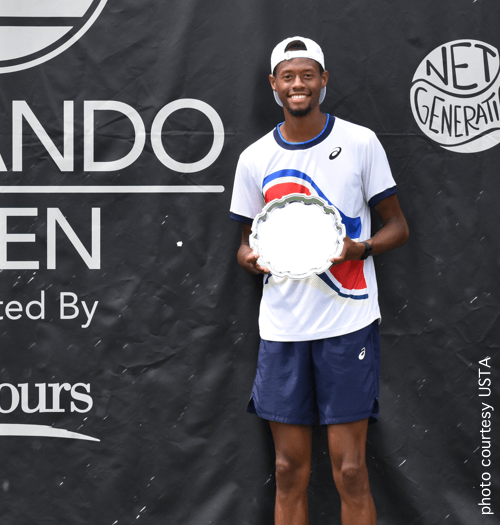 Chris Eubanks Recently Won a Challenger in Orlando
© USTA
Instead, the 25-year-old from Atlanta spent the five days following his second Challenger title practicing and monitoring his chances to move into the qualifying draw last week at Wimbledon.
"I was training, checking the list every single day," said Eubanks, whose ranking was 241 at the cutoff date for Wimbledon entries. "Tuesday, I wasn't moving much—I think it dropped two—so I was seven out. But I noticed most of the guys that were in were already in Europe playing somewhere. Usually the Wimbledon cut drops big time, but I didn't think it was going to drop much this year, just because there's not that much time between the French and Wimbledon."